Okay - I'll be honest, I like visiting Christmas markets! Often over hyped, over priced and over subscribed, they nonetheless provide a new perspective to our European cities during the festive season. 
This year, I travelled to Christmas Markets in France, Germany, Switzerland, and the UK. Sipping hot mulled wine, browsing cosy wooden stalls, watching ice skaters, and indulging in authentic French cheeses, German Bratwurst or Dutch waffles, whilst taking advantage of the endless opportunities for photographic pursuits.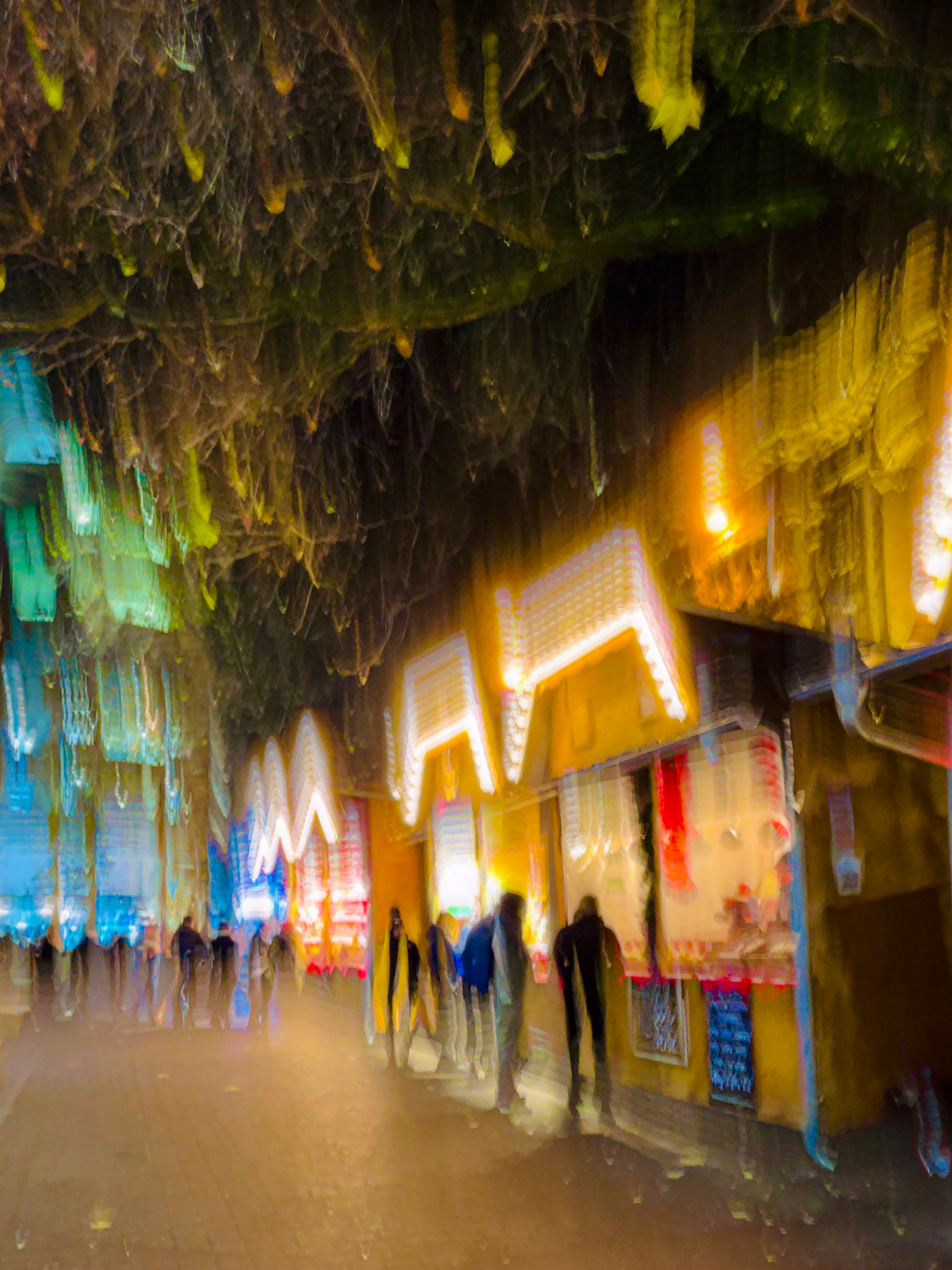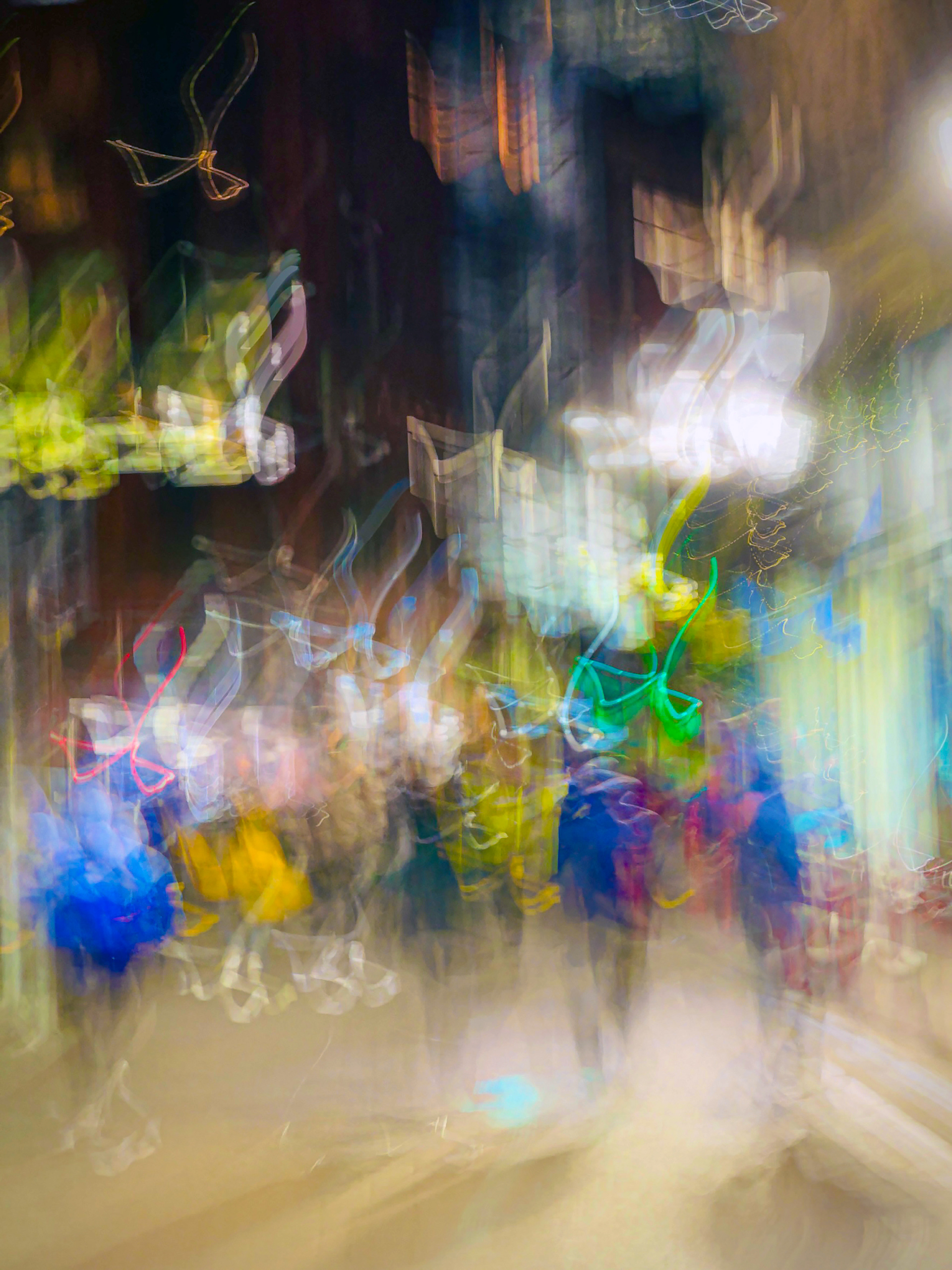 For sometime I've wanted to capture these spectacular winter villages in a unique way. I was convinced that they would make excellent subjects for the style of abstract photography that I find so appealing. Instead of attempting to accurately capture all the details or precise information about the subject, I wanted to portray an overall impression. This approach leaves the mind of the spectator free to fill in the blanks and give their own interpretation to what they perceive in the image. So I set out to record my experience of these bright, crowded places that are full of seasonal sparkle and cheer.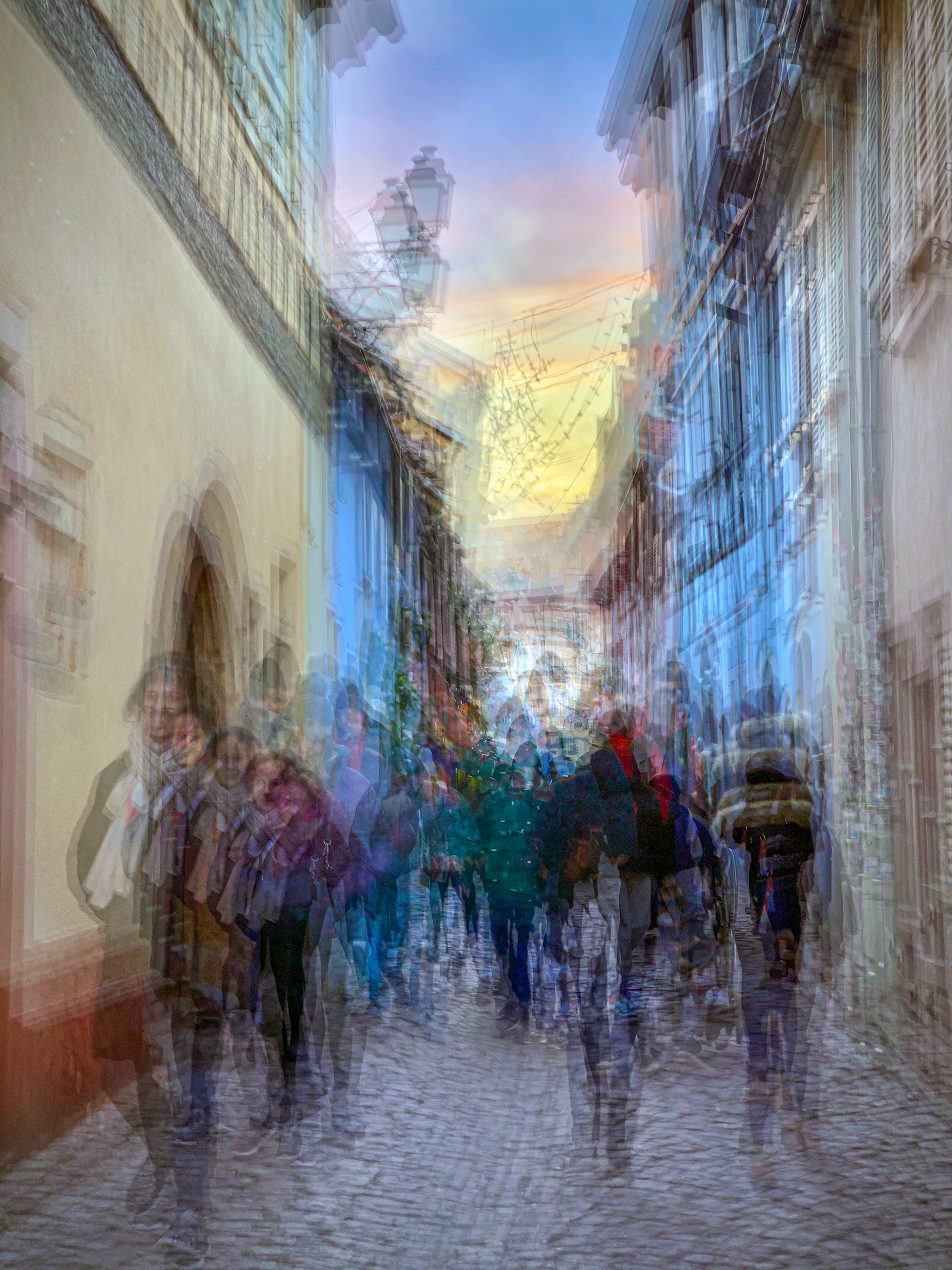 Although image sharpness and clarity are normally the focus of the photographic world, there is thankfully space for photographers who wish to break free from the constraints of traditional photography and explore an experimental and abstract realm through their work.​​​​​​​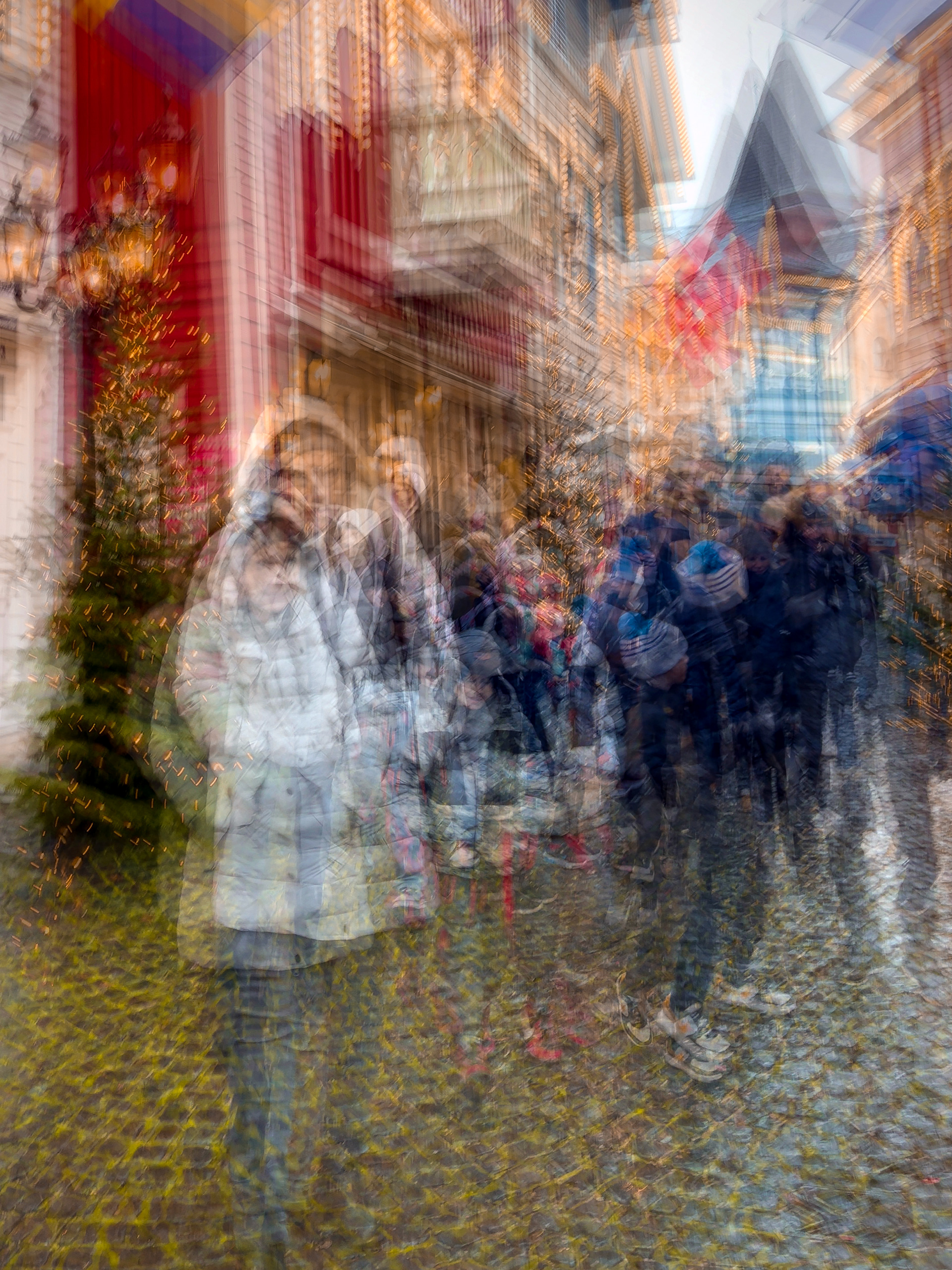 Intentional Camera Movement (ICM) photography is an exercise in pushing the limits and breaking the norms of photography. Most simply described as taking pictures while purposefully moving the camera during the exposure, I also combine in-camera multi exposures. For individuals who prefer abstract art, this is a unique way to view and engage with the world. It is a creative process rather than merely a camera technique. An ICM image often evokes a visual that was previously only experienced in the domain of paint and canvas, resembling watercolour, early impressionism, or abstract impressionism. For photographers who immerse themselves in it, ICM is much more than just an accident or an experiment; it's a brand-new world of photography to explore, practice, and perfect.​​​​​​​